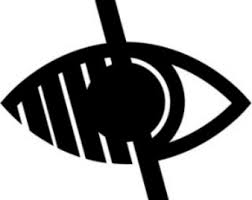 SRAT Trustees
The Board of Trustees have been appointed by the members. The board of Trustees oversee all Trust Business and it is made up of individuals who bring a wide variety of skills and knowledge to the trust.
As a MAT is a charitable company limited by guarantee, the trustees have duties as directors under company law, and trustees under charity law. These duties are similar to those that governors of a maintained school have.
Jane Powell (Chair of Trustee)
I have a strong affinity to the area being born in Middlesbrough and attending Eston Infants School (now Bankfields) and Eston Grammar School. I was delighted to become a governor at my old school Bankfields eight years ago and then to be involved in setting up the Steel River Academy Trust, eventually becoming a trustee and then Chair of Trustees.
My career has involved working in Information Technology in both the private and public sector, in roles ranging from Head of IT, Client Services Manager to Programme and Portfolio Manager.
I am passionate about ensuring that the children of this area have the best possible start in life and that the schools in the trust provide a first class education for all their pupils. I am very proud to be a trustee and support all the wonderful staff and children going forward.
Joy Sinclair (Vice Chair of Trustees)
I am a retired Chartered Accountant. Initially, I worked for a major international firm of Chartered Accountants in both audit and personal taxation, and then took a career break to look after my 3 children. On returning to work, I became an internal auditor within Redcar and Cleveland Council, where I worked within the Internal Audit Service for almost 20 years. This introduced me to school finance, risk management, elements of HR and assurance in general.
I have held a governor position at 3 different schools over the last 28 year; the most recent being at Grangetown Primary School where I became Chair of Governors in 2014.
I am severely deaf following an illness in 1992. This can be challenging to me but means that I have a special interest in inclusion.
Alex Duncan
I have always worked in a neighbouring educational authority. When my eldest son was of school age, I knew I wanted to know more about the system he was going through. I became a parent governor at Whale Hill Primary, and once my term of office was up, I was co-opted back on as Safeguarding Governor. I have been on the governing body there for nearly 10 years, eventually becoming Vice Chair.
I was part of the steering group for Steel River's conversion, and I am really pleased to see the MAT come to fruition. I look forward to seeing how we grow as a Trust. My youngest child is still a member of one of our schools, and I see pupils as being the central purpose of the Trust.
Pauline Jackson
I am delighted to be a member of the Trust Board for Steel River Academy Trust.
I am a teacher with many years of experience, both here and overseas, working with children from 3 years old up to 13 years old. My main area of expertise is EYFS, and I now work in many schools in Redcar and Cleveland alongside teachers and children.
I enjoy walking and reading and taking long train journeys in different parts of the world.
Ann Ryalls
I initially trained as a journalist and briefly worked in local radio before retraining as a teacher. After qualifying I worked in a number of mainstream schools in Stockton before moving to a specialist base where I worked with pupils who had specific needs with speech and communication. Whilst working in this base I also developed an interest in Initial Teacher Training and became an Advanced skills Teacher linked to Durham University. I left the primary classroom to take up a post as the manager of Redcar and Cleveland Teacher Training Partnership and have been working in the authority for the past thirteen years.
Julie Wilkinson
Synopsis to follow
Kathleen McDonald
I worked in education, both primary and secondary, for over 25 years before my retirement in 2014. My career began in education as a school secretary in a local primary school for 12 years, followed by a move into secondary education. Primarily as a School Business Manager which led onto Finance Manager and then Director of Resources. I had a strategic role within the school which encompassed the responsibility for all financial matters, personnel and facilities management.
On retirement I became an adviser for Citizens Advice and also volunteered for a local furniture recycling emporium.
I am a Governor for Bankfields School and was pleased to be accepted as a Trustee for Steel River Academy Trust . The demands on educational leaders are many and I believe that the background I have had in education will be beneficial to the Trust to offer support but also challenge to ensure the students continue to receive the best education and life chances they all deserve.
Leanne Misaljevich
With over 18 years' experience managing public and private sector-funded Careers, Skills and Education programmes, I am passionate about creating opportunities for people to achieve their full potential, with good careers advice and guidance supporting their journey at every stage of life.
I currently work for an international education charity, managing the careers advice provision across the Northeast for adults and working with schools to support pupils with careers advice and work experience placements.
I was pleased to be accepted to the Board of Trustees and believe I can bring a wealth of knowledge and experience to support pupils to raise their aspirations.
Michelle Williamson
Since leaving my teaching role a number years ago, I always hoped that I would return to education in some capacity. Being a trustee, has allowed me to have a positive impact on the education of children, something which I am passionate about. My aim is to ensure progress and guarantee that all children, no matter what their barriers are, get the best deal. In my role as a trustee, I believe I bring a strong knowledge of education to the board.
Melanie Mellor
Synopsis to follow